Residential Pricing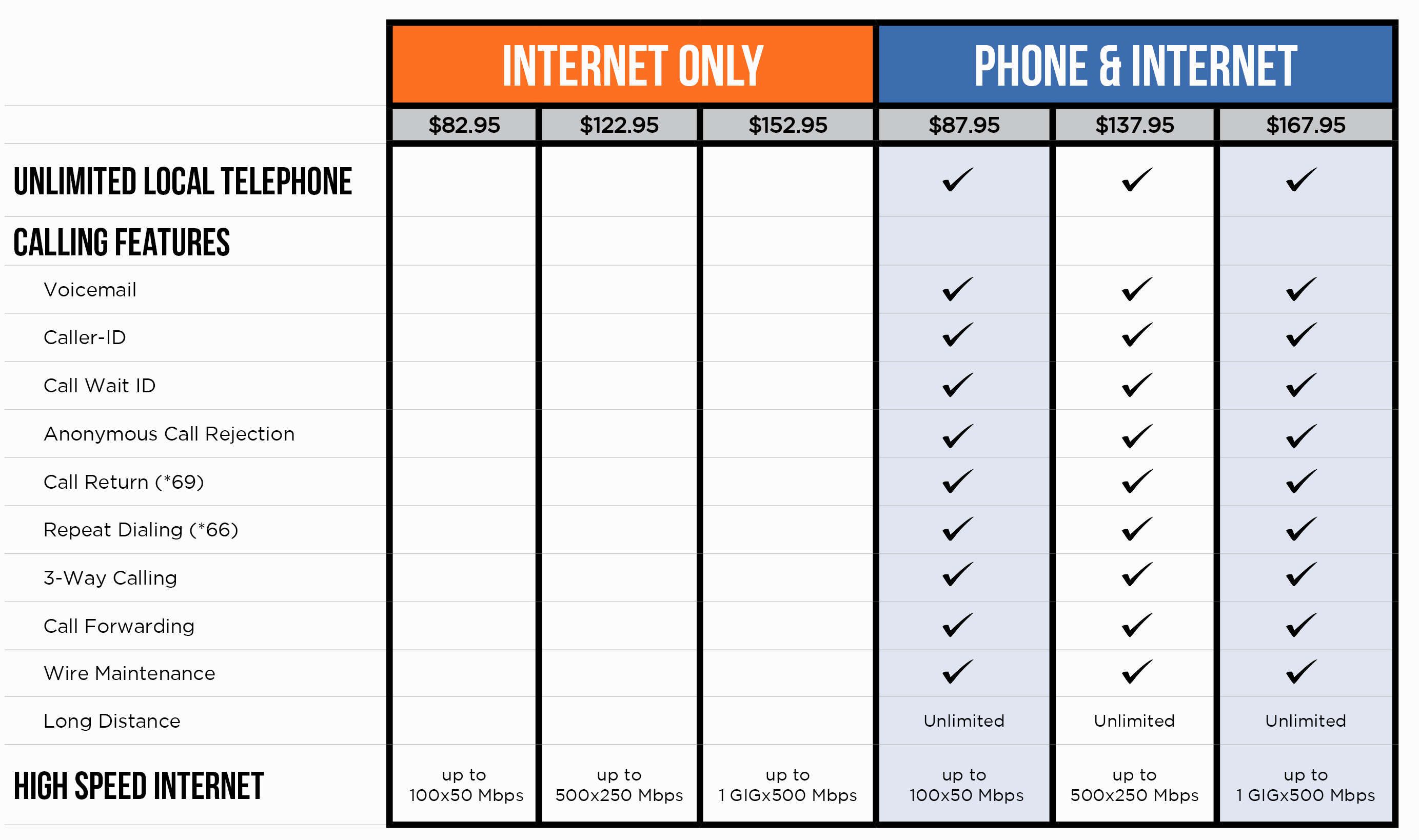 Choose the bundle package that best suits your families needs. 

Click Here to sign up for service.

When making your selection, be sure to consider the number of devices, if there are gamers in your home, and/or if you stream on your TV.  If you answered yes to all of the above then you will want to select a higher internet speed to avoid buffering.